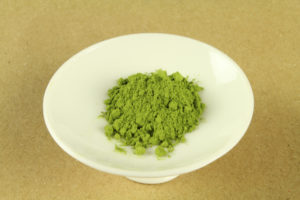 I received this sample from Jade Leaf Matcha at the World Tea Expo.
The company has three ceremonial matchas. This one is the most economic.
All of them come from Uji and are organic.
This online tea store ships to the US only, by the way.
My first tea from Jade Leaf Matcha
This matcha has a sweet and creamy aroma, with few vegetal tones.
It does smell like a ceremonial matcha.
The color is satisfactory in the sense that there is no yellow in it, but it is somewhat light.
I used about 2 grams of matcha and 60 ml (2 oz) of hot water.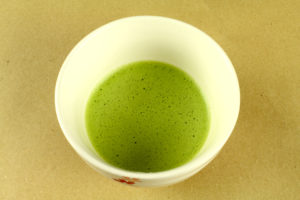 It seemed to froth easily and the foam has a good appearance.
What I could feel the most was the umami flavor in it.
The sweetness is low, but it feels fresh and has a long aftertaste.
I think that it's a big astringent, but definitely not bitter.
Since its price is on the low end for a ceremonial matcha, it matches its quality.
An economical ceremonial matcha for everyday drinking.
Here's the link to the product page.