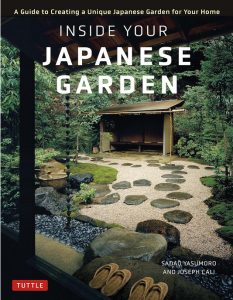 Over the last few years I've been growing plants and moss in my balcony as a hobby.
I don't know much about architecture nor garden design, but I was interested in this book because Japanese gardens and the tea ceremony are connected.
As for the decision to buy it, first of all it's a recent book. Published in 2022.
Also, I have bought books from Tuttle Publishing about Japanese culture and language before. So I trust their judgement.
In the introduction, the design principles are explained.
That was very interesting.
Then there are four chapters.
The first three chapters consist of different types of gardens.
Basically, the making of each garden is explained. There are about 6 examples with plenty of pictures in each chapter.
The last chapter is a little more technical.
It's about working with stones, mud and bamboo.
Thanks to this book, now I better appreciate this types of gardens.
I liked the content, even though I live in a small apartment so I'm not going to have a garden anytime soon.
I wish that the book had a little more information regarding moss, though.
Here's the link to the book on Amazon.
I have the ebook, but I suppose that the physical version would be much better because of the larger pictures.