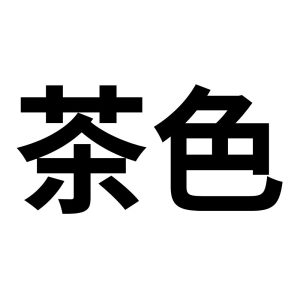 In Japanese, chairo (茶色) literally means "tea color".
Oddly enough, this color is brown instead of green.
Green tea leaves are green, and the liquor of most Japanese green teas is either yellow or green.
So it's hard to imagine why brown would be the color associated with tea in Japan.
It turns out that this word is quite old.
At first, matcha was enjoyed by monks and then the nobility.
It would take a long time before the rest of the Japanese society would be able to drink tea.
Even when tea became available for everyone, ordinary people mostly drank bancha.
Let's remember that sencha wasn't invented until the 18th century.
Furthermore, this bancha had a different process at the time.
The mature leaves where pan fried, rolled in a woven mat, and left to dry in the sun.
As you can guess by now, the resulting tea had a brown color.
Also, tea was used as a dye to obtain this same color.
So, the word caught on and is still in use even though modern Japanese tea has a green color.