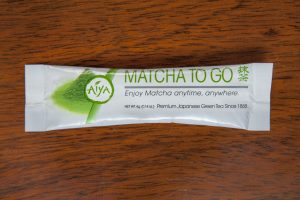 Matcha to Go is the latest tea from Aiya.
By combining matcha with dietary fiber, this matcha  can  be prepared without the need of whisking or even hot water.
It comes in a single-serving stick, which is very convenient because there's no need to measure the right amount.
What I think is the best feature is that it has no other added ingredients. It's an unsweetened, unflavored matcha.
For this review I will brew it just like any other matcha just to see how it differs.
Whisking Matcha to Go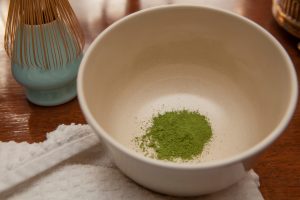 The powder has a nice appearance. It is very fine, and has a bright green color.
The stick contains 4 grams, which is more than what I would use to make a bowl of matcha. Anyway, I decided to use it all.
I added 60 ml (2 oz) of water at 80ºC (176ºF), and began to whisk with the chasen (tea whisk).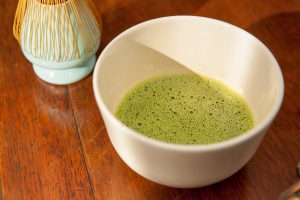 Now there's a nice layer of green foam in the matcha. It looks great.
The taste is pretty much the same as a normal matcha, a vegetal taste with little astringency and bitterness, but with some sweetness. I find it delicious.
It's a good tea for people that want to enjoy matcha on the go. All you need is water.