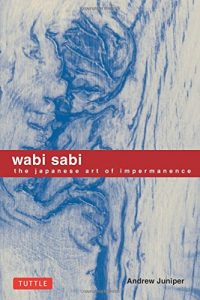 As I learn more about the world of tea, I've become more curious about the topic of teaware.
To get better a understanding of Japanese pottery such as raku ware, the first thing is to get a grasp of wabi sabi.
The concept of wabi sabi is deeply rooted in Zen Buddhism. It is present in Japanese culture and art, so naturally I decided to read this book.
Andrew Juniper does an excellent job with his writing. He keeps the reader engaged, even though the book is by no means a short one.
First he goes into the history behind wabi sabi, which dates back to the Song Dynasty.
There's also a section devoted to the Japanese tea ceremony, since it was crucial for the further establishment of wabi sabi.
To let you see how inspiring Andrew's writing is, let me give you a short excerpt where he describes the tea ceremony:
"Every movement from the master is pure poetry as his concentration brings a fluidity and precision to every action. The years of practice now bring the moves, rehearsed so many times, into the realm of art in its purest form, for it is art without art, art without thought, art as a pure connection to the ultimate reality."
Next there are three more chapters, where wabi sabi is discussed in the context of culture, art and design.
In the final chapter called "spirit", one can learn how to apply wabi sabi to one's life.
I'm glad that I read about wabi sabi, it opened up a new world of aesthetic philosophy. If you have a love for art, you'll find value in this concept.
I feel ready to start my journey into Japanese traditional ceramics 🙂
You can buy this book trough Amazon.