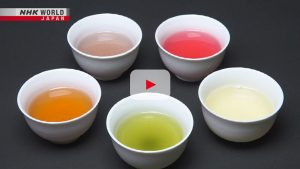 This is a tea documentary in English from NHK World, made in 2022.
Its about 30 minutes long.
Besides the basic information about Japanesetea, it has some interesting content.
For example, ichoucha, which is a withered green tea.
I'll tell you more about this type of tea in the following post.
Another thing I liked was Shinkoju, a tea store that specializes in single cultivar Japanese tea.
Besides tea, the store sells potted tea plants from different cultivars. I'd love to visit one day.
Finally, there is Royal Blue Tea, which sells high end teas in wine bottles.
Click here to watch the documentary.
You'll probably enjoy it.