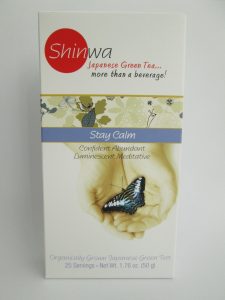 I've been wanting to taste a GABA tea but they aren't easy to find, at least not outside Asia.
Luckily, I received a sample of Stay Calm, a GABA green tea from The Taste of Tea.
The leaves of this green tea have been placed into a nitrogen-rich chamber, so that their GABA content is greatly increased.
Let's see what this rare tea is like.
Trying my first GABA tea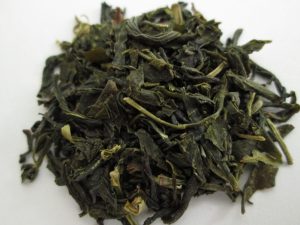 First I opened the package and saw small and somewhat curly leaves, many of which are broken.
They give off a woody smell, very different from a normal Japanese tea.
I followed the instructions: 1 teaspoon of tea leaves, infused in water at 165 °F (74°) for 30 seconds in my 60 ml (2 oz) cup.
The wet tea leaves have an interesting aroma, it reminds me of a dried prune, it's like if it wasn't a steamed green tea at all. This is the feature that I liked the best.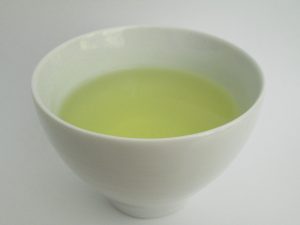 For the first infusion, I obtained a greenish liquor that has a light flavor with no bitterness or astringency.
It also has a slightly sweet aftertaste, and is refreshing but in a different way than other green teas.
I made a second infusion, and it was also a good cup of tea.
What I discovered in this tasting is that GABA teas are quite different, I didn't expect such a marked change in flavor and aroma.
Although it won't taste like the usual green tea, it is easy to drink, and has the added benefit of lowering blood pressure because of its GABA content.
Give it a try if you can, you may be surprised by it as well.