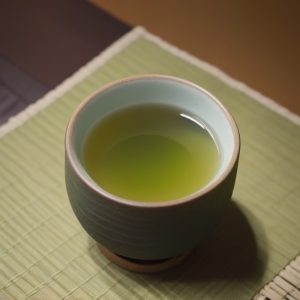 I've noticed that when I review a tea, I enjoy it much more.
It happens because I actually take the time to appreciate it.
Normally, we're all constantly interrupted by many things at once.
Besides work, there's email, text messages, social media notifications, etc.
It's incredible that we can get anything done at all.
Most of the time I prepare and drink tea at the office.
But I do so mechanically, because I'm usually short on time.
I barely smell the wet tea leaves. There's always something important or urgent that must be done.
While I do get pleasure out of drinking tea at work, it's not as much as when I give it my undivided attention.
What happens when I'm reviewing a tea?
I usually review teas at night, after my daughter falls asleep.
Since I have a good photography lighting equipment, it doesn't matter that there's no sunlight anymore.
At that time it is much more quiet.
By the way, when I review a tea I'm not near my computer either. It's all done in the kitchen.
I manually take notes on a piece of paper.
Also, I don't answer phone calls after office hours. Not even text messages.
This means that I can fully concentrate on the tea review.
It's difficult to explain, but I feel much more alive during this time than when I'm in the office trying to do many things at once.
It may have something to do with mindfulness and being present in the moment, but I think that it's more than that.
For example, I obtain the time to ponder and reflect.
Sometimes I even come up with good ideas without consciously thinking about them.
It's a sort of an unconscious creativity.
Just by having time with myself. Free of interruptions and the daily stress at work.
I think that's one of the reasons why people practice the tea ceremony. Although I'm not a practitioner.
You can get much more out of tea if you put everything else aside, just for a short moment.