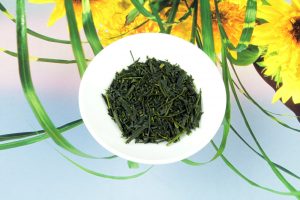 Single cultivar sencha is slowly becoming more popular. At least in Japan.
I'm very thankful to Sugimoto Tea for giving me this sample, and for making these type of teas available outside the Japanese market.
This sencha from the first harvest is made in Shizuoka prefecture.
As you can tell by its name, it is from the Kanayamidori cultivar.
Let the tea tasting begin
The leaf aroma is sweet, although not very intense as in other sencha.
Paying attention to the leaves, I can see some broken ones and of different size. But it's a good appearance overall, I like it.
They are small, dark green in color, and have luster.
On to next stage of the tasting.
After a one minute of infusion in 60 ml (2 oz) of water at 80 ºC (176 ºF), I took my time to concentrate on the aroma of the wet leaves.
There is sweetness, tones of citrus, and an overall mellow aroma that's not very marine as most sencha.
According to what I read the aroma can be slightly milky, but to be honest I can't feel it.
There's something different about it's sweetness. However, I can't put it into words. I guess my tasting ability doesn't go that far.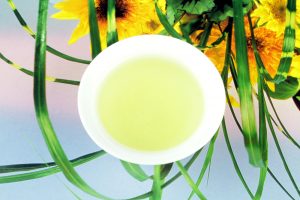 The liquor has a green color.
I'll go ahead and taste it and see what happens.
Feels fresh but not vegetal. There is umami flavor and sweetness. Also, it has a mellow quality to it.
The umami taste isn't so strong, but this tea offers a pleasant aftertaste and it isn't bitter nor astringent.
The second infusion with the same parameters had a darker green color.
It has a bit of astringency and bitterness but it's tasty. It felt refreshing and with the same type of sweetness as before.
For the third infusion I only left if for 30 seconds, to avoid a bitter flavor.
It has about the same color as the second infusion, but the umami taste is very low.
The good thing is that it isn't bitter.
Finally, I just used boiling water for 10 seconds.
Now it tastes light, but not bad.
Conclusion: not high in umami but has a nice sweetness. It's a light and refreshing sencha.