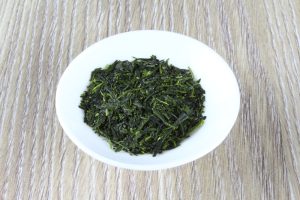 One of my favorite things to do is reviewing a Japanese tea made from a cultivar that I haven't tasted before.
Sugimoto Tea has helped me a lot in this regard.
This time it's a fukamushi sencha made with the Fuushun cultivar.
The tea is made in Kagoshima by the Kawaji family.
It is organic, from the first harvest of 2022.
Reviewing my first Fuushun tea
As expected from a first flush tea, the aroma is very good.
It feels fresh and sweet. A bit fruity, in my opinion.
I don't sense a marine aroma.
Now let's see how it looks like.
Small tea leaves with a desirable color and luster.
They are broken down, but this is normal for deep steamed green teas.
Using 60 ml (2 oz) of water at 80°C (176°F) for a teaspoon of tea, after 40 seconds the tea is ready.
The wet leaves smell like boiled vegetables with notes of lemon.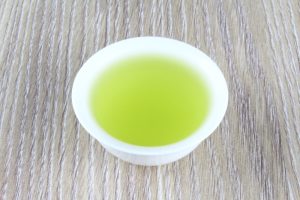 We now have a yellow green liquor with some sediment.
Let's taste it.
It has a good umami taste, and feels refreshing.
Although there's a light astringency and bitterness, which I think that throws off the tea's balance.
Okay, time for the second infusion.
Same parameters, except that I shortened the infusion time by 20 seconds.
The flavor improved, it's more mellow.
Not as much body as before, unfortunately. But I liked it.
Now I'll make the third infusion with 10 seconds.
The color of the liquor remains the same.
Another good green tea, although light in taste.
Finally, I just used boiling water for a few seconds.
While quite light, I still enjoyed it.
It wasn't bitter nor astringent.
An interesting tea which requires some experimenting to get the flavor just right.
I suppose that a lower water temperature might work best.