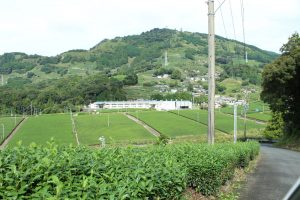 Another tea factory tour that I did while in Shizuoka prefecture was at Sugimoto Seicha (杉本製茶).
Perhaps you've heard about Sugimoto America in the US? They are a subsidiary of Sugimoto Seicha.
My wife and I traveled by train until JR Kanaya Station, which is located in Shimada city.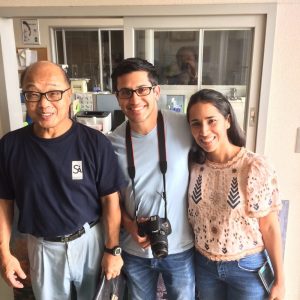 Once there, we were picked up by none other than Sugimoto Seicha's owner: Hiroyuki Sugimoto (杉本博行).
Mr. Sugimoto has won many tea awards. He is known as Tea Maestro Sugimoto.
He took us in his car to see the tea fields in the Kakegawa region.
Sugimoto Seicha buys tea from farmers in this region in order to refine it.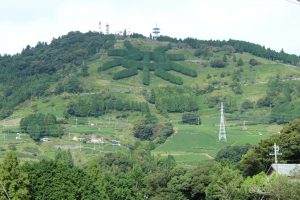 We stopped near Awaga Peak (粟ヶ岳). It's a good place to take pictures of the tea fields.
There's the Chinese symbol for tea (茶) made with Japanese cedar trees.
I was happy to take this picture for you to see 🙂
Then we went to a tea processing factory, which was nearby. It isn't owned by Sugimoto Seicha.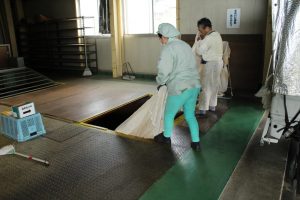 At that time they were unloading the tea leaves. This is the first step in the process.
However, the process would take some time. That's why we only took a quick look at the machinery before continuing the tour.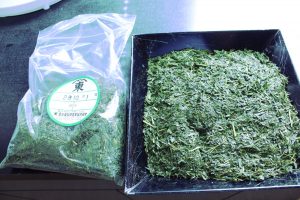 By the way, in the picture you can see the tea that was processed that day.
It still needed to go through the refining process.
I remember that Mr. Sugimoto introduced me as a journalist from South America. That sounded much more important than a tea blogger 🙂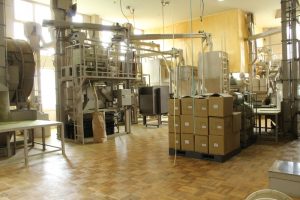 We then got back into the car and headed to Sugimoto Seicha.
I won't go over the details of the refining process, since it's the same as what I described two posts ago.
There we were greeted by Kazue Sugimoto (杉本一枝), Mr. Sugimoto's wife, and their eldest son: Masaaki Sugimoto (杉本将明).
Masaaki is the executive director of the company.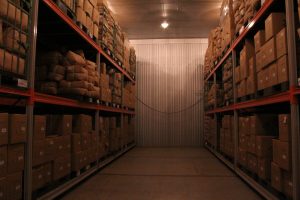 After watching the finishing process we visited the cold storage room, which was bigger than I expected.
The aroma of the green tea there was excellent.
At this point I very much wanted to drink one of their green teas. But there was one more place to visit before that.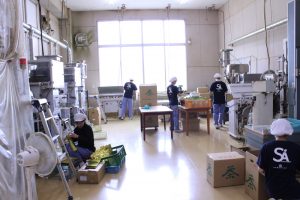 It was the place where they packed the teas. I hadn't seen this activity before, so it was interesting.
As you can see, everyone was wearing the t-shirt with the company's logo.
I also received one at the end of the tour as a souvenir from Mr. Sugimoto.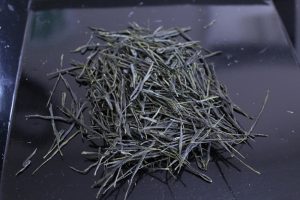 After the tour was over, Mrs. Sugimoto prepared a temomi shincha for us.
She's a certified teacher of the temomi method of rolling tea by hand.
The tea leaves were beautiful. Very long and thin.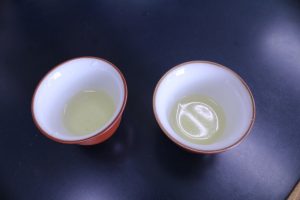 Having the chance to not only taste her tea, but also to have it served by her was an honor.
As expected, the tea was delicious. I couldn't have asked for a better green tea.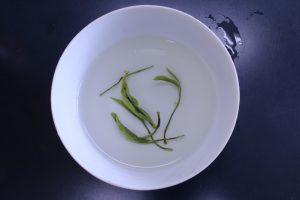 Take a look at the wet leaves after the infusion, you can tell that they were hand rolled because they are intact.
She also gave me a pack of this precious tea as a gift. I will drink it at the end of this month for my birthday 🙂
It was an experience that I'll always treasure.
I hope that one day in the future I can meet again with the Sugimoto family.