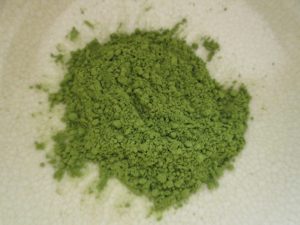 It's been a while since I tasted matcha.
This tea is not easy to obtain in my country (although I'm trying to change that), and until now I have received very few samples for review.
Matcha 2 from Sakao Enterprise is a cooking-grade matcha made in Uji that is used for desserts, matcha lattes and the like.
The company names its matcha according to quality, with matcha 4 being a ceremonial-grade matcha.
The difference between matcha 2 and matcha 1 is that matcha 2 is made from earlier picked leaves. The older the leaves, the harder they are, the lower the intensity of the green color, and the more bitter a matcha becomes.
Basically, the quality of the leaf and the quality of the process is what determines the grade of a given matcha.
Let's start whisking
This matcha's color isn't as bright green as matchas of ceremonial grade, but the aroma was good. I felt it was vegetal with a light sweetness.
While this matcha is meant to be used for cooking instead of drinking it straight, I'll prepare it the standard way in order to have a fair review.
I used 2 grams of tea and around 60 ml (2 oz) of water at 80ºC (158ºF).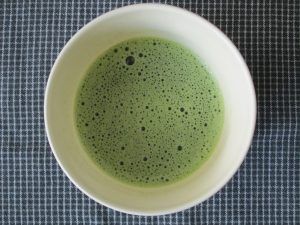 Without much effort with the whisking motion, the tea frothed and had a good appearance.
While tasting it, I was surprised by how little bitterness there was. Since it's a kitchen grade matcha, I thought that it would be quite bitter.
It has a good body, low astringency, and low sweetness. I would summarize it as a straightforward taste, easy to drink.
I imagine that it works very well for cooking, and it definitely offers a good value for its price.