Podcast: Play in new window | Download | Embed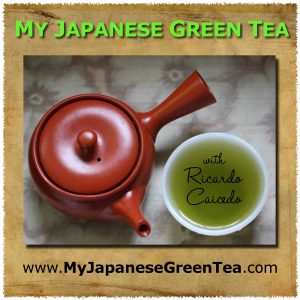 In this episode I interviewed Daisuke Horiguchi and Kyle Ketner of Wakoen.
I was surprised by how much information they had to share.
We talk about the history of the company, the types of teas that they sell, their teanery (like a winery but for tea), a special machine to repel pests in a natural way, and the different tea cultivars that they have, among other things.
They were kind enough to give me samples for future reviews.
I will start by reviewing their arabikicha, a high grade tea powder.
Wakoen will start selling tea outside Japan through their brand new website, and also inside the US through Amazon.