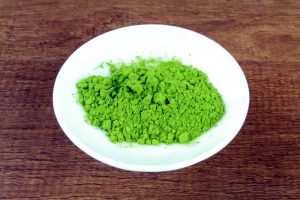 Hiro from Naoki Matcha contacted me some time ago.
I didn't know about this online store until then.
After seeing the website, I was very impressed and eager to try their matcha.
I received their silver Yame blend for review. It's a ceremonial grade matcha.
As you can imagine, it comes from the region of Yame, Fukuoka prefecture.
Now that I think of it, matcha from Yame isn't as common.
Let's see how good it is.
Tasting a matcha from Yame
This matcha has a sweet and fresh aroma. It's very pleasant.
The bright green color of the powder also suggests that it's a high quality matcha.
After adding two ounces of hot water, but before whisking, the tea offers a sweet aroma with marine notes.
It's somewhere in the middle between grassy and seaweed aroma.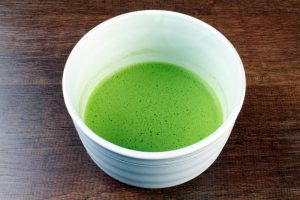 Once the tea is whisked, the result is a layer of foam with a good color.
Now that I've taken its picture, I can finally taste it.
It has a good umami taste. Overall, it feels balanced.
The flavor is creamy and smooth. No astringency nor bitterness.
A lingering sweetness stands out.
It's a great matcha, there's not much else to say. Definitely worth tasting.
I think that while it's different from matcha found in regions such as Uji and Nishio, its quality isn't inferior.
Here's the product page. Also, you can purchase it through this link on Amazon.