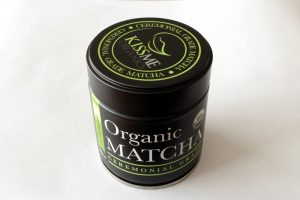 Kiss Me Organics reached out to me for a review of their organic ceremonial matcha.
I love matcha, so I was definitely interested in trying it. Especially since it's a ceremonial grade.
It comes from Shizuoka prefecture and is certified USDA organic. Other than that, there's little information available.
The first thing that I liked about this matcha was the black tin. It makes it stand out.
Inside there's a foil bag. I opened it and placed the matcha back into the tin.
Is this matcha as good as it looks?
The quality of the tea is apparent by its aroma.
I'll describe it as deep seaweed, with fresh and sweet character.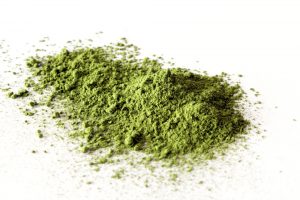 After taking some of the tea out for the picture, once again it seems like a high quality matcha.
It has a bright green color and no yellow hue. Very nice.
I then prepared it as always, 1.5 grams of matcha with 60 ml (2 oz) of water at 80 °C (176 °F).
With little effort I obtained a good froth.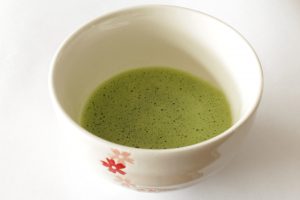 It has good body, feels creamy, and has a noticeable umami flavor.
I didn't find it bitter at all, and astringency was very light.
Finally, it has a slight sweetness, even in the aftertaste.
I liked it, it's quite good.
To be honest, at first I was skeptical because this brand markets for health. Us tea lovers care more about origin, aroma and taste.
But this ceremonial matcha offers a good value for its price.
You can purchase it from Amazon as well, here's the link.