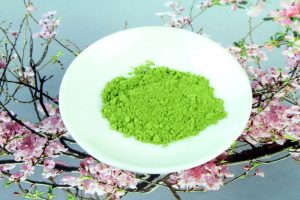 I received a special matcha sample, just in time to review it for my birthday.
This ceremonial matcha from Japanese Green Tea Company won and award in the straight matcha category of the Global Tea Championships 2018.
The tea leaves are hand picked and come from the Yabukita cultivar.
It's definitely something worth trying out.
Tasting an award-winning matcha
The first interesting thing is its aroma. It has a very fresh quality, along with sweetness.
The seaweed tones are very light. Overall, the aroma doesn't feel as deep as others that I've reviewed.
Regarding the the color, it is excellent. Very bright green, almost like if it was glowing.
I prepared it in the usual way.
After I added the water but before whisking, the seaweed notes became a little more apparent. It is a good aroma.
It's quite rainy and cold today. A good moment for a hot matcha.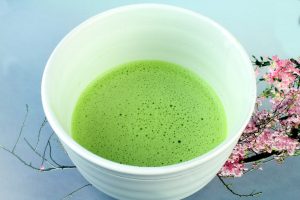 The appearance of the foam is great.
Unfortunately in the picture it's a little different, because by the time I take the picture (I'm slow at taking them) some of the foam disappears.
Anyway, time to taste it.
What I like the best is that it is very easy to drink, definitely no bitterness and a barely noticeable astringency. Almost like if it wasn't a powdered tea.
It does feel creamy and sweet, a very mellow taste.
Somehow it seems delicate, the flavor could be bolder for my taste, but nevertheless it's a high quality matcha.
One of the smoothest matchas out there, I think. Most tea drinkers will be pleased by this tea's taste.
Click here for the product page.