Gold Matcha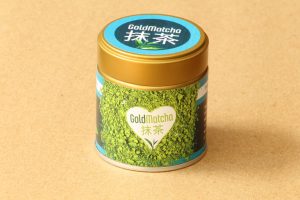 offers matcha from Nishio, a region in Aichi prefecture famous for its matcha.
I'm very thankful because I received the premium matcha, which is the company's highest quality matcha.
Besides this one, there is a superior and a ceremonial one.
Oh, and I forgot to mention that it's also JAS certified organic, which is always good news.
Alright, let's take a closer look.
It's a  golden, 30 gram tin can. It's a nice touch because it goes along the brand's name. Inside, you'll find a foil bag with the matcha inside.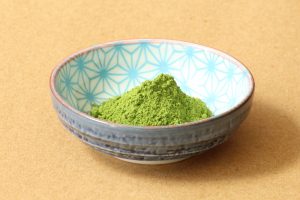 The matcha has a sweet, vegetal aroma. I could also feel a slight creaminess.
I liked the powder's bright green color, it's very desirable.
Indulging in a premium organic matcha
As usual I'll be tasting this matcha in usucha-style: 2 grams of matcha and 60 ml (2 oz) of water at 80°C (176°F).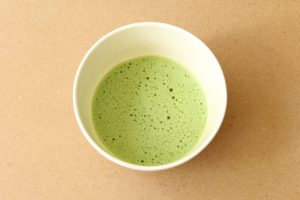 I was able to effortlessly obtain a good-looking layer of foam. Not too bad for someone that doesn't prepare matcha daily 🙂
Now comes the best part. I took various sips for the final verdict.
This matcha is very smooth. The thickness of the foam can be felt and there is very few astringency, with even less bitterness.
I didn't find it grassy at all, it's more of a fresh flavor with a good amount of body.
There's nothing else to say, it's a high-quality matcha that tastes great.
Click here if you'd like to order it. It will be shipped straight from Japan.