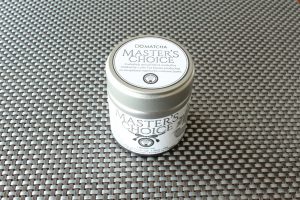 This year I've been drinking more matcha than ever before.
I have enough matcha now, so I'm actually drinking it daily. I want to see if this way I get more energy in the mornings.
I've reviewed some teas from DoMatcha previously, and they have all been very good. Naturally, I couldn't refuse reviewing this one.
Master's Choice is a matcha blend, and judging by the price it must be of high quality.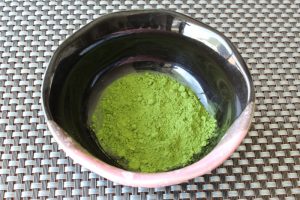 It's hard to tell from the picture I took, but the matcha has a an intense green color. It looks great.
The aroma is also satisfying. It is sweet, with some seaweed, and not grassy at all.
Tasting the master's choice
This is the first time that I use this matcha bowl. I was saving it for a special occasion like this one.
After adding the 2 grams of matcha and 60 ml (2 oz) of hot water, I obtained a good froth while whisking.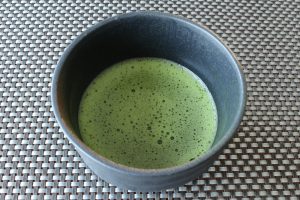 Now I can finally taste this wonderful tea!
I was surprised by how few bitterness it has.
The matcha felt rich and creamy. It has a lot of body, the umami flavor is quite evident.
Other than that, I can't really describe the flavor behind it. I wish I had better terms for the tasting notes.
What I can tell you is that this matcha is excellent.
I'm sure it's one the best matchas that I've reviewed lately.
The price isn't cheap, but it's worth every penny.
Click here, to see the product's page in DoMatcha's website.
I'm very thankful that I had the chance to review it 🙂