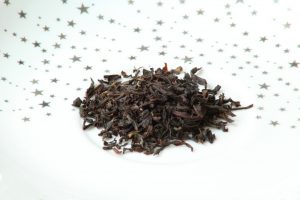 Yamabijin is a Japanese black tea from Gokase town, Miyazaki prefecture.
Special thanks to Shiho from Cha Doraku for providing this sample.
What's interesting about this black tea is that it's made from the Yamanami cultivar (first time that I try it), and it's also from a 2013 harvest.
I'm not very familiar with the aging of tea, but from my experience I can tell you that black tea fares much better than green tea as time passes.
It's been a long time since my last black tea review, and I drink green tea almost exclusively.
Don't worry, I'll try to review this as best as I can. Here it goes:
Black tea tasting
The leaves are for the most part dark, with some brown parts. They give off a sweet aroma, similar to honey.
I used a teaspoon of tea and infused it in 120 ml of boiling water for 3 minutes.
The wet tea leaves inside the teapot were sweet-smelling as well. I also felt a bit of cinnamon, which was surprising.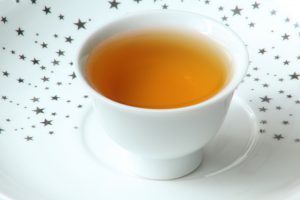 Looking at the cup, I could see that the liquor's color is amber with no reddish hue.
This liquid has a faint, sweet aroma to it.
I took my first sip and thought that it wasn't bitter at all. There is an astringency present, but in my opinion it's just the right amount.
The sweetness is very light, and the aftertaste is pleasant.
While I'm not a frequent black tea drinker, I would say that this is a good black tea.
Right after I took the picture, I decided to make a second infusion with the same parameters.
I found it very similar to the first, it was worth waiting another three minutes for it.
You can purchase Yamabijin here, in case that you'd like to give it a try.