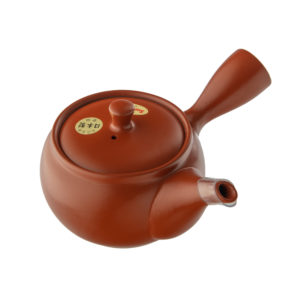 It's common for people to have a dedicated teapot for a type of tea, such as green tea.
I believe that this notion is more prevalent in Chinese tea culture.
Some people even use a teapot just for a specific tea.
Porous versus non-porous teapots
Clay teapots like the Tokonameyaki kyusu are porous, unless they are glazed.
This means that they can absorb liquids such as tea.
On one hand this is convenient because over time, a kyusu teapot will absorb the flavor of green tea, for example, and it will taste better.
But on the other hand, if you also prepare other types of tea in the same teapot it might affect the taste.
This is especially true if you are going to prepare flavored teas or tisanes.
I don't recommend using those on porous teapots because their taste can be stronger or very different from straight tea.
For non-porous materials such as porcelain and glass, we don't have to worry because they won't absorb liquids.
Do you have more than one kyusu?
Since I only prepare Japanese teas in my kyusu teapots, and most of them are green teas, I don't have much problems with mixing flavors.
But I must admit that I have prepared Japanese black teas in there as well.
While I have more than one kyusu, I have to use them all at the tea tastings that I do for many people. Hence, I can't be picky in that respect.
I do have a small clay shiboridashi and a porcelain houhin that I keep just for gyokuro, kabusecha, and high grade sencha.
For other types of teas I use a gaiwan and a yixing teapot. Every now and then I enjoy a dark tea or an oolong.
I think that it is a matter of taste.
You can go as far as you want to, although personally I think that you can do most of the work with two or three teapots.
If you have the budget and space for a dedicated teapot for each type of tea, feel free to do so.