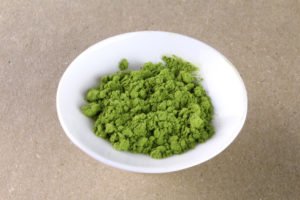 I received this sample from California Tea House. It's the first time that I taste one of their teas.
The website doesn't offer much information about this matcha, such as origin.
Let's see if it's really a ceremonial grade matcha or not.
Last tea review of 2020
Just a few days remain before the new year starts.
I consider myself lucky because my family and I didn't become infected with the coronavirus. But it was still a tough year, to say the least.
The aroma of this tea is sweet and vegetal. It feels fresh.
I'll take a a good look at its appearance now.
It would be better if it the color was a brighter green. But it's still acceptable.
Up to now I find it very likely that it is a ceremonial matcha.
It's time to add some hot water.
Before whisking it, I can feel a marine aroma and notes of asparagus.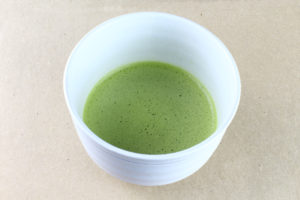 The foam has a good appearance.
Let's taste it.
It has a creamy consistency.
The bitterness and astringency are light.
I'll describe it as a bold matcha with umami taste and a vegetal flavor.
I'm convinced that it is a ceremonial grade.
My conclusion is that this is a basic ceremonial matcha, good for everyday drinking.