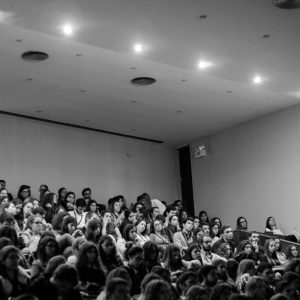 I have a small online tea store in Bogota, Colombia: kyusuteas.com
I started the business 10 years ago, with the hope that I could convert many of the locals into tea lovers.
Besides social media, I also gave talks about tea, held tea tastings, made food pairing events involving tea, etc.
I even did cooking events where the dishes had tea as a main ingredient.
Well, all of that didn't work.
As you know, Colombia has a strong coffee culture.
So people would try tea and maybe even like it, but the large majority would go back to drink coffee.
I feel that most of them enjoyed the experience, but that was as far as they got.
While I did manage to sell tea at the events, they weren't repeat customers.
One thing that was cumbersome to explain was that I'm not a tea ceremony master.
Since I only sell Japanese tea, including matcha, people would assume that the tasting included the ceremony.
Then there were problems that weren't too frequent, but brought down my enthusiasm when they happened.
For example, the guests would reschedule, arrive late, or didn't show up at all.
Naturally, the store's sales were insufficient. I was always having financial problems.
The only reason that I kept at it for so long was that I genuinely have a passion for tea.
But after many years of hard work, I had nothing to show for it.
In the end, I decided to start another business just to make ends meet.
It's a store that sells Japanese ingredients and cooking utensils: mercadojapones.co
I still have the tea store, because there are a few clients that buy every month.
But the main business takes up a lot of my time.
While it isn't making me rich, at least it pays the bills.
Specialty tea is a very small niche
This is especially true in a small country like mine.
By the way, this tea blog doesn't make much money either, even though it can be read from anywhere in the world.
As soon as I started a business that was more commercial, the results were noticeable.
I learned this the hard way: Passion and perseverance won't compensate for a lack of demand.
Nowadays, I just enjoy drinking tea with the few friends that actually like it.