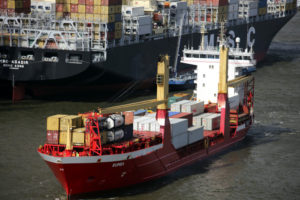 Can you guess which countries import the most Japanese tea? You might be surprised with the answer.
The most recent data I could find was from 2015, by Japan's Ministry of Agriculture, Forestry and Fisheries.
1. United States
The United States imported 1,698 tons of Japanese tea, which was 41% of the total tea exports of Japan in 2015.
By the way, the US is also the top tea importing country in the world according to data from 2019.
2. Taiwan
This is quite surprising since Taiwan's population is only about 23 million.
Taiwan imported 735 tons of Japanese tea in 2015.
3. Germany
Germany imported 305 tons of Japanese tea in 2015.
One would think that the UK would beat Germany in this ranking since it is one of the top tea importers worldwide.
I guess that the Germans drink a lot of green tea 🙂
Sources: