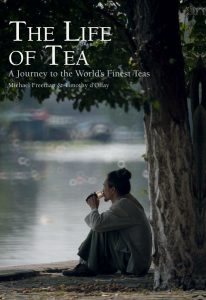 This book is fairly new, it was published on August of 2018.
The photography is excellent because one of the authors, Michael Freeman, is a professional photographer.
Timothy d'Offay, the co-author, is the owner of Postcard Teas.
There are three main parts in this book: From earth to cup, Tea mountains and monasteries, and Tea towns and culture.
In the first part there are chapters about the tea plant, terroir, processing, types of tea, and preparation.
I liked this part because it's easy to read and has good pictures.
Next is a collection of tea places in China, India, Sri Lanka and Japan.
Besides the general description, the authors wrote stories of local people that work in the tea industry.
It's entertaining because you feel a closer connection with the subject.
The last part talks about tea places and also tea history. Very interesting too.
My favorite was the chapter on teaware, where some notable artisans are introduced.
My impression is that it's a good book for beginners, because it doesn't get too technical and it isn't so long either.
But it's enjoyable for more experienced tea lovers as well.
Click here to see this book in Amazon.