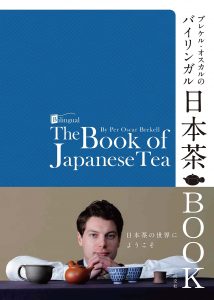 After reading the first book from Oscar Brekell, I was eager to read his other two books.
I managed to get my hands on his latest book, published on 2018. I'll soon receive his second book as well.
This is the first bilingual tea book that I've read. It has both Japanese and English text.
I read it in Japanese for practice's sake 🙂
The first chapter defines Japanese tea. It also talks about the important taste and aroma compounds.
Then he describes the types of Japanese tea.
Besides the beautiful tea pictures, I liked the radar charts that showed the intensity of umami, aroma, sweetness, bitterness and astringency for each type of tea.
After that there's a chapter about tea processing, which is informative without being too technical.
The fourth chapter is my favorite. He introduces some of the most representative Japanese tea cultivars.
Things would have been easier for me if this book had been published when I started my blog. I had a hard time learning about cultivars by myself.
The next chapter is about the different growing regions in Japan. I think that Oscar did a better job at this than most tea books that I've read.
Naturally, there's a chapter about how to steep Japanese tea. It's very informative.
Finally, he talks about Japanese teapots and how to choose a good one.
I must say that among the books about Japanese tea, this is the one that I've liked the most.
His first book was good but only contained text. This one, however, has a lot of great pictures.
Unfortunately, even though it has English text too, it's only available in Amazon from Japan.
You can still buy it by creating an account on Amazon.co.jp and then your book will arrive from Japan. Also, there's a kindle version, which you can read on Amazon Japan's cloud reader.
You can change the language to English. That will make it easier for you to create your account.