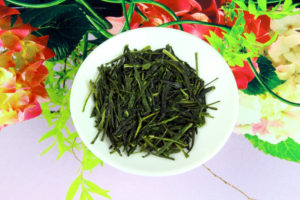 Today I continue my exploration of single cultivar sencha with this Tsuyuhikari tea.
It is an organic sencha from Kawane, Shizuoka prefecture.
Although this tea isn't so rare in Shizuoka prefecture, I haven't had the pleasure of tasting it yet.
A tea with a surprising aroma
There's something very interesting about the aroma of the dry tea leaves. They smell like passion fruit!
Passion fruit juice is very common in my country, so I'm quite familiar with it.
Overall, the fragrance can be described as sweet and fruity.
Let's examine the tea leaves now. We have thin and green leaves.
They aren't as dark as I would like. But the shape and size is fine.
So far so good.
Now let's prepare it in the usual manner for sencha. 60 ml (2 oz) of water at 80 ºC (176ºF) for 1 minute.
After the infusion, it's time to smell the wet tea leaves.
I can feel some sweetness, but the aroma is less fruity than before. It's also a little floral now, with a fresh quality to it.
This tea doesn't have marine notes.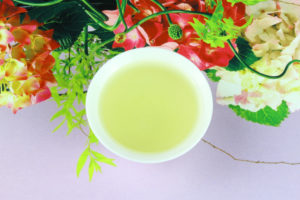 The color of the liquor is a clear, pale green.
In terms of flavor, it has a good umami taste and body.
Furthermore, there's no bitterness nor astringency.
This is one of those teas than doesn't taste like it smells. I can't feel any fruity nor floral notes.
I'll describe it as a mellow, vegetal taste. I think that it's very balanced and pleasant.
Now I'll make a second infusion with the same brewing parameters.
It still has a similar flavor. Perhaps it's a bit more astringent.
But, delicious nevertheless.
For the third infusion I'll lower the time to 40 seconds so that it doesn't become bitter.
Now it has a much lighter taste. Slightly astringent, and not much umami taste left.
Just in case, I'll try a last infusion with boiling water for 10 seconds.
It became too light. I can't feel bitterness nor astringency either.
So three good infusions are possible, like most sencha with a normal steaming time.
I liked this tea, it's very different while still being tasty.
Sugimoto Tea offers it for a limited time. Click here to see the product page.