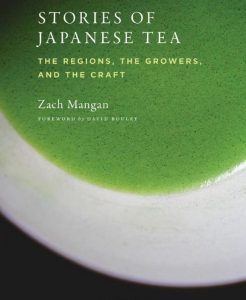 Thanks to Princeton Architectural Press, I obtained a copy of this book before it was published.
The author is Zach Mangan, founder of Kettl.
I haven't tried their teas yet, but they look promising.
This book is an introduction to Japanese tea, for people who are new to tea.
I liked how the book is full of beautiful pictures.
There are few instances where two consecutive pages contain no images.
After an introductory chapter, the topics covered are: Japanese tea history, main production areas, cultivation, and processing.
The second and longest part of the book focuses on types of Japanese tea such as sencha, matcha and gyokuro.
Zach covered that topic well without being too technical, in my opinion.
The last part of the book is about tasting tea, teapots, and extra topics like food and health with reference to Japanese tea.
Throughout the book, the author also included short interviews with people from the Japanese tea industry.
It's a good book. I can relate to the passion that Zach has for Japanese tea.
It took me about 2 hours to read it.
Here´s the link from Amazon if you're interested.