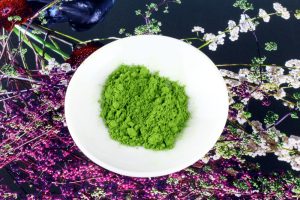 This is a limited edition tea from Naoki Matcha.
It's made from a single tea field in Shizuoka prefecture.
While it doesn't specify the cultivar, this matcha has a distinctive aroma.
Deeply sweet, with roasted notes.
The powder itself has a desirable bright green color.
I think that It'll have a great taste as well.
Let's taste it
After pouring how water, I can feel a vegetal and sweet fragrance.
Once whisked, it makes a good layer of foam.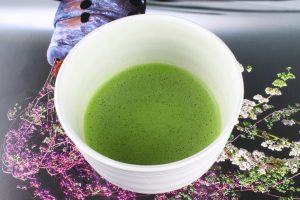 I like this flavor.
A creamy sensation, with fresh vegetal notes.
There's plenty of umami taste, and no bitterness nor astringency.
Of course, the aftertaste is also very pleasant.
An excellent matcha, in my opinion.