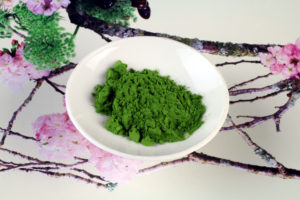 This matcha comes from the Chiran tea region around Minamikyūshū city in Kagoshima prefecture.
Many thanks to Naoki Matcha for giving me this sample for review.
One very interesting aspect about this matcha is its cultivar: Seimei.
The Seimei cultivar is pretty new, registered in 2017. I'll be tasting it for the first time.
Tasting a limited edition matcha
This tea's aroma is very different, there's something slightly fruity about it. Perhaps a hint of berries?
It's also fresh, creamy, and a bit sweet.
Now I'll pay attention to its color.
It has a great appearance, a very intense green.
After adding the hot water but before whisking it, I notice that the aroma feels more fruity than marine.
The sweet aroma is also more apparent now.
Let's taste it.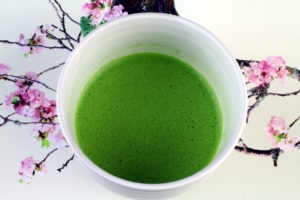 After a short time of whisking, it gives a nice looking layer of foam.
It is very creamy, and has a good umami taste.
Regarding the fruitiness, I don't feel it as much now that I'm drinking the matcha.
But it is nevertheless sweet and has a long aftertaste.
Of course, it isn't bitter at all. I consider it to be a very smooth matcha.
It's hard for me to explain, but the taste is quite original.
My wife tried it and said that it didn't taste like matcha, but she liked it very much.
That means that she'll end up drinking most of it. Once she likes one, she will drink it daily until its finished.
I highly recommend this tea. Here's the product page.