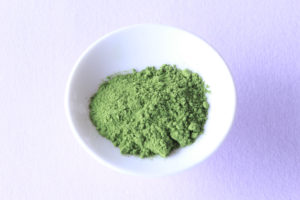 I had this sample lying around for a long time, but hadn't opened the package until now.
I'm glad I did because I liked it a lot 🙂
Since this matcha was inside a sealed can, it was in a good condition.
This organic matcha is made by Hotta Katsutaro Shoten, a tea company in Uji city, Kyoto prefecture.
I love matcha from Uji. It's very famous.
I've also enjoyed many good matchas from Shizuoka. But unfortunately I don't have much experience with matcha from Nishio, which is also well-known.
But let's focus on today's tea tasting.
Tasting a matcha from Uji
I'm totally convinced that this is a ceremonial grade matcha. It has a refined aroma that's sweet and refreshing.
The aroma itself isn't very intense, but there's something very attractive about it.
Its color is a vibrant green. Very good color for a matcha.
I'm already thinking that it will be delicious.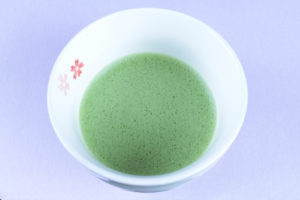 After whisking, it quickly frothed. Again, it has a good color.
This matcha has a balanced taste, with a good umami flavor. It feels sort of mellow.
Of course, it isn't very astringent, nor bitter. Instead it offers a light sweetness.
It was a pleasure to drink it.
I'm very thankful for this sample. I'll drink it regularly this month.