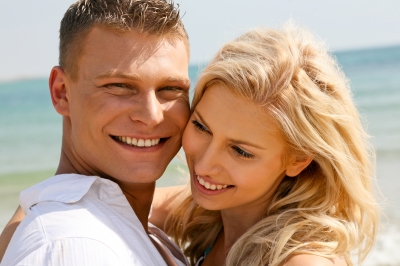 Having a smile with bright white teeth is a great personal asset.
No one wants to have stained teeth, so green tea enthusiasts may worry about whether green tea will cause stains or not.
The short anwer is, unfortunately, "yes". However, I want to give you a more thorough answer, so allow me to explain something first.
Overview of tooth stains
There are two general types of stains in teeth, intrinsic and extrinsic. Intrinsic stains happen on the inside of the tooth. Common causes of intrinsic stains are due to trauma, infections, dental materials, cavities, and nutritional deficiencies. As a side note, over the counter products for whitening teeth will probably not work with intrinsic stains.
Extrinsic stains are located on the outer part of our teeth. For this article I will focus on this type of stains. Most extrinsic stains are caused by contact with certain foods, beverages and other substances. In addition, certain bacteria and accumulation of dental plaque can also result in extrinsic stains.
Foods and beverages that stain your teeth
The truth is that foods and beverages that have a strong color in them or are acidic in nature (acids make staining easier) can stain your teeth. Among these substances are wine, tea, coffee, cola, sports drinks, berries, dark-colored fruit juices, sweets and deeply colored sauces.
Red wine is widely known as causing stains in teeth. Note that replacing red wine with white wine won't do the trick, since according to NYU dental researchers, white wine can increase the odds of acquiring dark stains due to the natural acidity of wine.
Black tea and coffee, because of their dark color, also stain teeth. Green tea is milder, but it still has a staining effect.
Smoking tobacco is one of the leading causes of stained teeth. Another reason why one should give up smoking.
Thus, even if you stopped drinking green tea, there are plenty of other ways of getting your teeth stained! What can you do about it?
Dentists recommend using a straw when possible (not going to happen with my freshly-brewed green tea 🙂 ). Chewing sugarless gum or rinsing with water can also help after you've drank any stain-causing beverage.
What if my teeth are already stained?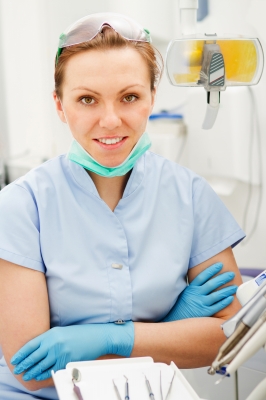 The first thing that I would recommend to you is to go and see your dentist.
Don't start looking for home remedies or teeth-whitening products since you need to assess your dental condition first. For example, you could have calculus, which only your dentist can remove.
sources:
Watts, A. Addy, M. "Tooth discolouration and staining: a review of the literature" British Dental Journal  190, 309 – 316 (2001)
New York University. "White Wine Can Make Tooth Stains Darker." ScienceDaily, 1 Apr. 2009.